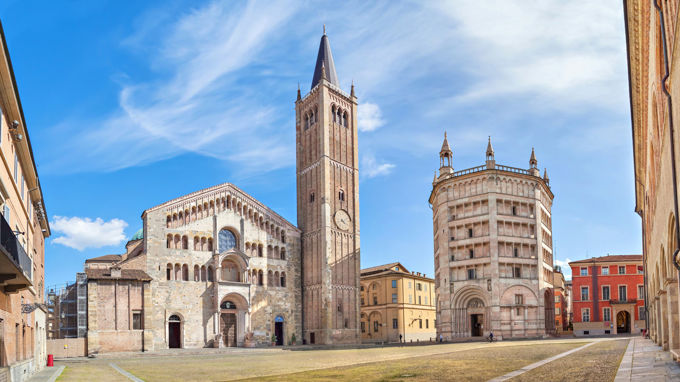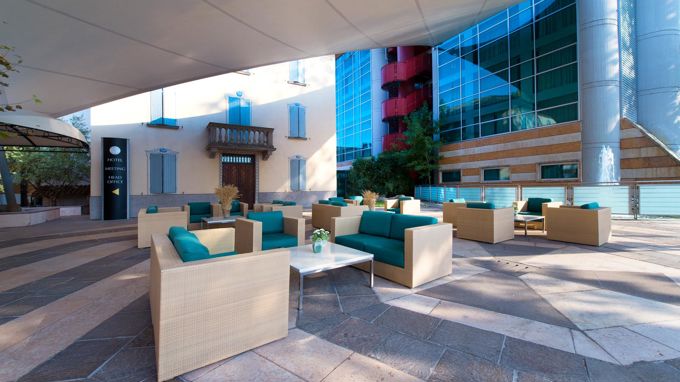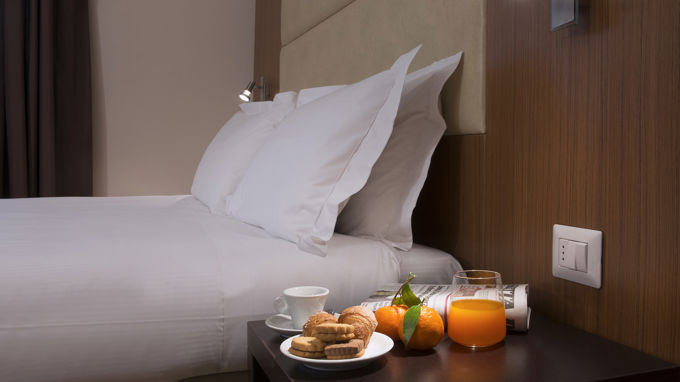 Hotel With Meeting Rooms Parma
The CDH Villa Ducale Hotel in Parma which is the perfect venue in which to arrange a business meeting, offers a modern conference centre with 5 rooms that are able to accommodate up to a maximum of 250 people.
The meeting rooms are all modern and very welcoming and are able to interconnect with each other due to the absence of any pillars and the presence of modular walls.
This makes all the rooms and the whole conference centre extremely versatile so that the space can be used equally for small meetings or for a convention or important conference, product presentations, general meetings and team building activities.
The 5 rooms, Verdi, Aida, Traviata, Trovatore and Nabucco, can all accommodate tables set up in a horseshoe format or with the seats in rows with the desks in front of them. Other variants are also possible.
The rooms are all equipped with projector screens, video projectors, a hospitality desk, amplifiers, microphones, flip charts, stationery, technical assistance and an overhead projector.
Upon request, it is also possible to make use of a photocopier, a fax machine, secretarial services, additional technical assistance, a DVD player, laser pointers and a PC.
All the rooms are distinguished by the presence of large windows that provide excellent natural lighting. This is undoubtedly a feature that will make your meeting or event of any kind more pleasant, relaxing and productive.
It is also possible to use the large lobby and the space in front of the meeting rooms to set up small stands, signs, a hospitality desk or for a coffee break which can be organised with the assistance of the hotel's bar which is open from 10:00 until 23:00.
The Villa Ducale with its meeting rooms is extremely well situated in the Parma area. We are just 1.5km from the motorway exit for central Parma, 7km from the Parma Exhibition Centre and 2 km from the city centre.